While technology had become important in education over the last decade, it has become an imperative part of education post pandemic. It is helping students undertake mock tests, conduct research and even acquire unique certifications online. Academicians, researchers and students are therefore hugely benefitting from this swift change in technology. However, moving forward there are further ways in which technology will change education in the future.
Let us look at some of the important ways in which technology will change education in the future.
1. Access to multifarious information
Technology has made it simpler for people to understand research of all types. A science students can learn anything about literature with the help of the internet. Additionally, an Indian can access data about the industries in Ethiopia easily.
Platforms like ResearchGate are helping students get access to different papers written by specialise experts. This has enabled better quality of research across universities.
2. Ease of use with better tech devices
Technology is advanced these days. Users can multitask with the help of phones and laptops. They can sync devices so their research is available easily. Additionally, devices have better display so they are not extremely harmful to the eyes. However, it is best to monitor use of technology for better health.
Don't miss this article on Safe Use of Internet Gadgets and Media, especially if you have children. Since we are looking at rapid developments in technology to change education in the future, staying safe online has also become important.
3. Automated tools to help students write better
Several tools are now available that can help students correct their grammar so they can focus on the real research. They also don't have to check for plagiarism as several sophisticated tools available in the market today have automated the task.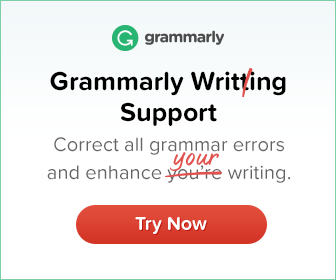 Software can also help students write and format essays, design their images or infographics, and make professional presentations.
4. Better interaction with enhanced UI/UX
With the introduction of technologies like AI and VR, the user experience is greatly enhanced today. With these technologies, there will be a major change in education in the future. Users can enjoy a better experience as they learn and engage all their senses as they accomplish their work. This is especially beneficial for students who are in the primary or middle years.
Conclusion
Technology has become an enabler for students. Different learning platforms and technologies allow students to engage in multidisciplinary learning.