A public researcher at the University of South Florida (USF), Benjamin Jacob, has created a smartphone app that can help to locate mosquitoes and eradicate malaria.
The app pairs an algorithm with a drone and satellite images that further identify locations of undiscovered mosquito breeding habitats to treat them the same day.
The newly launched app is already helping various countries to fight against malaria. Following the technology's success Jacob has launched Seek and Destroy programme under which he teaches government agencies to use the app in infectious areas in Uganda, Rwanda, Cambodia, and Kenya. This teaching then helps them to direct resources quickly and more efficiently to vulnerable areas before the outbreak of the disease.
Also read: Smartphone App that Can Screen People for Neurological Conditions.
How does the technology work?
As mentioned above, the drone and satellite capture images through his algorithms.
The technology then helps to identify specific environments and organisms like mud or vegetation by their unique "fingerprint". Then each image is processed with identified sources of water on those surfaces.
After this, the data is classified into different categories based on whether there are mosquito larvae or not, and also if the water is positive for mosquitoes. The app has shown 100% accuracy in locating water bodies where mosquitoes breed or are likely to breed.
Benjamin Jacob said that now people can just spray on the target areas where mosquitoes are instead of spraying on the entire fields. This will reduce the use of harmful insecticides.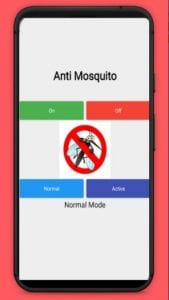 Jacob has been researching mosquitoes for long
Since 2010, Jaco has been researching mosquitoes but unfortunately, he didn't test artificial intelligence algorithms on drones back then. However, after 10 years he finally discovered that predictive mapping has the potential to control mosquito breeding.
In Uganda malaria is the leading cause of death so he focused much of his research there. As published in the American Journal of Entomology, Jacob discovered that each of the 120 homes he had studied was infested with 200 mosquitoes at least. He was successful in destroying 100% of the identified habitats in 31 days with the help of the local insect control officers trained by him.
Not only this, but he also suspected and treated malaria patients in 62 days.